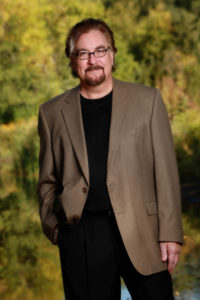 Bruce Christopher M.A., M.A., LP, CSP
Psychologist and humorist, Bruce Christopher, is America's foremost "Enter—Trainer" today. He has earned this distinction because of his high-energy style and humorous presentation of his material. He is a clinical psychologist holding degrees in Professional Psychology and Interpersonal Communications. Bruce has Enter-Trained audiences internationally because of his hilarious approach to today's hot topics which impact our personal, professional lives. He combines excellent content with loads of laughter and contagious comedy.
He has been honored to speak at the Exclusive Million Dollar Roundtable Con­ference (three times!), the Royal College of Surgeons in London, the Mayo Clinic, and on the largest stage in the world.
His clients include American Airlines, American Express, Best Buy, Blue Cross-Blue Shield, Boeing, Dell, General Electric, IBM, The IRS, Oracle, 3M, New York Life, Texas Instruments, U.S. Navy, U.S. Postal, Wells Fargo and hundreds of other world-class organizations.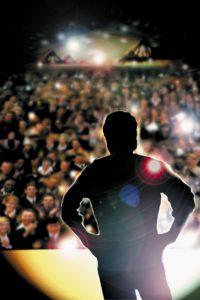 Bruce is a credentialed professional speaker and trainer, he is a member of the American Psychological Association, the National Speakers Association, and is a practicing clinical psychologist.  He has earned the Certified Speaking Professional designation (CSP), which is the speaking profession's highest merited international measure of professional platform competence. Less than 12 percent of speakers worldwide, currently hold this professional designation. He speaks over 100 times each year and is one of the most sought-after speakers in the Fortune 500 and at the most prestigious medical and dental conventions.
His mission is: "Laugh 'till you cry…Learn 'till you change!"  "I was expecting a lecture, instead what I saw was more like a stand-up comedy show with great content!"  
His best-selling keynotes consistently sell out to standing room only crowds at national conventions.
When you are faced with morale problems, communication conflicts, customer service issues, managing change, need for teamwork, or just a great time of laughter. . . this Psychologist is in!
WHY TRY BRUCE?
Hire Bruce Christopher and here's what you get:
Cutting Edge Content
As a CLINICAL PSYCHOLOGIST, Bruce works very hard on his content to make sure your group is receiving the latest strategies and technologies for personal and professional excellence. You will see it in your meeting when audience members have many "ah-ha!" moments and write down great ideas for change.
Contagious Comedy
Bruce believes: "When you're laughing, you're learning." As a CLOSET- COMEDIAN, you can be sure that your group will burst-out with laughter as they bust-out of their old way of thinking. His mixture of "comedy with content" is what makes Bruce's presentations memorable and unique.
Practical Applications
There are many speakers who just have a story or an experience to share, and then, well – that's it. Bruce goes beyond fluff and hype to give your group practical skill sets which they can immediately apply in their personal and professional life.
Customized Presentations
When you look at Bruce's topics, you realize immediately that he is a very versatile speaker. Bruce doesn't talk on one or two topics over and over again; his range of subject matter is extensive and he customizes each presentation to hit the targets which you desire.
Reputation and Experience
You are not taking a risk with Bruce Christopher, his reputation is rock solid and he has the depth of experience which you are looking for in a speaker. His client list is extremely broad and his audiences run the gamut from high tech, sales, government, finance, civil service, retail, and customer service.
Whatever your organization does; it does it with people – and that's where Psychologist and Humorist Bruce Christopher can help. By drawing upon his twenty years of speaking, training, and consulting, he will make your group "Laugh 'til they cry. . .and Learn 'til they change."
"He had the audience hooked from the beginning of his presentation and didn't let go. Bruce was smart, funny, and engaging."
"Bruce, it sounds like you crushed it at Health Alliance! You earned 10/10 across the board"
"Bruce, Thanks for 'Hitting it out of the Park.' Your message was a perfect fit for our Life Sales Seminar. Thanks for making me look good!!"
"You were great and had the audience totally captivated."
Ready to Talk?
Call today to reserve your conference date or corporate training schedule!